Chiropractic Testimonials
"I was a huge skeptic of chiropractic care until it was my wife that had shoulder pain and found success here with Dr. Randy. I woke with pain in my hip one morning, the kind of pain that makes a grown man cry, and I did, "just a little"; that pain you can get NO rest from. Dr Randy was able to see me the next morning and after minutes of twisting and stretching, he was able to relieve a great deal of stress from my hip, as well as in some other areas that were nagging me. I was convinced that he knew what he was doing and that I needed to continue with his therapy to see this pain disappear. On a scale of 1 to 10 my pain level has been at .5 after seeing the good doctor a couple times a week. If only I had the DISCIPLINE to do the suggested exercises he showed me, I probably would have been at zero a while ago. He is a very down to earth kind of guy with a super cool assistants."
- Jeff M.
---
"What would I do without Dr. Randy? (Be in a lot of pain and buy Ibuprofen in bulk). Great clinic, great people, great
approach to healing!"
- Haley L.
---
"I was in a car accident in 2010 and went to Dr. Randy. Not only did he help with the pain but his core program helped me increase my core strength and balance. It also defined my stomach to the point that I impliment his core exercise into my regular work out routine. I also still visit Elite bi-weekly for an alignment."
- Darrell S.
---
"I highly recommend Dr. Randy Rosenthal. I have been to many different specialists to help my neck pain and chronic headaches, and he was the first one to diagnose me and explain what was wrong and how to fix it. I am now free of headaches and will be going to him forever to stay well! Thank you!"
- Katie C.
---
"I discovered Dr. Rosenthal purely by chance a little over a year ago. I had been going to the facility his office is located in for water therapy and also physical therapy on my back and arm (neither of which seemed to be helping much). Being a retired nurse you can imagine all of the back injuries I have had over the years. Most of the doctors and orthopedic surgeons I had been to told me to either start taking pain medication regularly or have back surgery. Neither was an option I was interested in. As I passed Dr. Rosenthal's office I decided on a whim to go in, without much hope he could really make a difference.
Boy was I wrong! After just one week I was sleeping all night long and did not wake up with pain in the morning. I am pain free and feel 20 years younger. Dr. Rosenthal gave me back my life. Being in the medical field I did not think very positively about the benefits of chiropractic medicine which was a really big mistake. Here it is over a year later, I am still pain free and continue to go for maintenance visits to make sure I stay pain free.
Dr. Rosenthal is very patient, answers all of my questions and does not rush my visit. That is very rare nowadays. His staff is great also, they are very accommodating and friendly."
- Marianne
---
"After experiencing chronic neck and shoulder discomfort for many years, I came to the conclusion that pain would have a place in my life for the rest of my life. I thought about giving up the physical things that I enjoyed most (running along the lake, playing tennis, working out, etc.).
Through a holistic approach which included a customized physical therapy plan, deep tissue massage, kineosiology tape and adjustments, Dr. Rosenthal has reduced my pain level to nearly non-existent. He is very knowledgeable, friendly and caring. I highly recommend meeting him and discussing whether Chiropractic treatment can improve your quality of life (it did for me!)."
- Rishi
---
"Before I saw Dr. Rosenthal, I had chronic back and neck pain for many years. I went through physical therapy for both problems several times, but the pain would always return. My back hurt so badly, I was unable to stand for any length of time to do dishes or even in a line at the store. My neck pain was so intense, I would need my husband to rub up and down my spine until My neck hurt so bad that I needed someone to rub their hand up and down on my spine until my neck made that popping sound. The pain was so bad; the only comfortable position to sleep in was on my side. But, when I saw Dr. Rosenthal, he told me side sleeping was not good for my back and neck, as well as the surrounding muscles. This came as a surprise, since all other medical professionals I saw told me to sleep on my side to take pressure off my back. I could not sleep for any length of time on my back until I started seeing Dr. Rosenthal.
I first met Dr. Rosenthal at a Weight Watchers 5k walk, where he was giving complimentary evaluations. I started talking to him about my back and neck problems and he said that he would be able to help me. So I went to see him and with his 3 phases program, I am pain free and my back and neck have never felt so great! I can now sleep on my back and stand in long lines without my back and neck becoming aggravated. I no longer need any one to rub my back and neck since my strength and mobility are back to normal. If I did not meet Dr. Randy, I probably would still be in a lot of discomfort and taking pain medication.
An added bonus is being able to see Dr. Rosenthal at your convenience. I continue to see him, but more for maintenance care. I tell everyone about Dr. Rosenthal because I think he is a great Chiropractor and I will not see anyone else but him."
- Renee
---
"When I first contacted Dr. Randy's office I was experiencing neck pain that was triggering very bad headaches. Within the first few treatments I was feeling relief and the headaches had dwindled down to non-existant. Continuing with his treatment plan, the three phases of healing, I am able to do more with less pain and now even strengthening my neck to prevent future pain once treatment is complete. His office staff is very nice and welcoming, scheduling is very easy, the text message appointment reminders are helpful, and most importantly you are not just another number or patient, you are known by name and treated with great care when it's time for your appointment/treatment."
- Samantha
---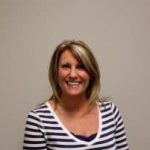 unaware of my current situation, so for him to be able to pinpoint a few interesting facts about me; just by viewing my posture, as well as the way I sat in my chair was impressive. I made an appointment with him that day & started treatments immediately.
"In May 2012, I was crippled over with severe sciatic back pain. The discomfort radiated down into my entire left side. After a month of suffering, I went for an MRI & discovered I was plagued with four bulging & herniated discs. I was also diagnosed with slight scoliosis of my spine. To relieve my symptoms, I decided I would allow a cortisone shot to be administered by a pain management doctor. After receiving the cortisone injection, I was only slightly better & I was not sure what to do.
Fortunately, I met Dr. Randy Rosenthal by chance a week later & decided to try an alternative method of healing through him when he pointed out a few things by just watching my movements. Dr. Randy was
Since I made the decision to receive treatment with Dr. Randy, I have not looked back! Dr. Randy's preventative outlook on treatment is exactly what I needed. Not only has Dr. Randy controlled my pain through manipulations & daily stretching routines, but also he has taught me core strengthening exercise; alleviating relapses.
I will forever be grateful that things turned around for me the day I met Dr. Randy & was introduced to his unique way of treatment. I would recommend Dr. Randy Rosenthal to anyone who is experiencing pain or wanting to prevent any future problems. Dr. Randy is extremely enthusiastic & carries a great passion for his patients! He prides himself in helping his patients get better & he allows for plenty of time for any questions & concerns that may arise. I am happy to state through my ongoing treatment with Dr. Randy, I am in the best shape I have been in since my college days!"
- Brenda R
---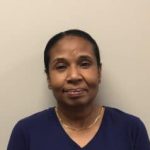 "I came to see Dr. Rosenthal as a last resort. I was tired of experiencing a different pain, every day. I could no longer run or climb stairs because my knees hurt; and I had lost range of motion in my right shoulder. I had been to a Chiropractor in the past, but that experience left me in worse shape than when I began. Also, I previously had Physical Therapy on my shoulder and my knee, but the results didn't last. I felt as though I was aging rapidly and there was nothing I could do.
From the first session with Dr. Rosenthal, I began to feel better. I won't lie and say that it wasn't painful (I cried a lot), but after my first couple of visits, I literally have not been in pain (in any part of my body). I have full range-of-motion in both my shoulders and the daily stretches and exercises I have been practicing have greatly helped me feel stronger. Speaking of exercises, when was the last time you went to the doctor and he actually did the exercises? Amazing!!
One of the things that helped me decide to see Dr. Rosenthal was my first phone conversation with Debbie. She listened to my concerns, answered all of my questions, and seemed to identify with how I was feeling. As the Dr.'s Assistant, she is one-of-a kind; always cheerful and professional. The other things that helped me decide that this is the place for me was my first meeting with Dr. Rosenthal. He took the time to listen -- I told him how I felt and what I'm trying to accomplish. Even now, there are a lot of times, when I say I can't do something and he encourages me and reminds me that it takes time -- Believe me, I never thought I would feel as good as I do today! Even though there are quite a few patients who come here, when Dr. Rosenthal is working with you, he gives you his full attention and lets you know that he cares.
I would highly recommend Dr. Rosenthal to anyone who wants to feel like their health matters. He will help you realize that you don't have to live with constant pain, you can get stronger and you can do things you never thought possible (Hey, I never thought I could hold a plank position on an inflated ball -- Who knew!)
GET STRONG/ NO MATTER WHAT YOUR AGE - GET OUT THERE - THE WORLD IS AN AMAZING PLACE!!"
- Donna M.
---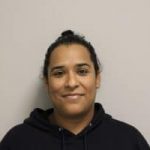 "Dr. Rosenthal has helped get my back into correct alignment. He educated me on posture and stretching essentials, so that I may lead a healthier lifestyle. I am at my desk all day long, which puts a lot of stress on my back, neck and hips. With weekly visits, Dr. Randy helps me stay flexible and stable in my everyday life. I am so grateful to have found Dr. Rosenthal.
When it comes to chiropractic care, Dr. Rosenthal provides my family and I the best quality of care. He is very thorough with his examinations and he cares about your health and well-being. I look forward to going to my appointments. Dr. Randy's not just a physician to me, but he is like family.
Dr. Randy is the best chiropractor in the area. He does not treat you like a patient, but as friend. He really cares about helping you take care of your health and body."
- Diana C.
---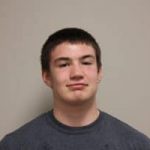 "I had a back injury a year ago, which caused me severe pain. I saw six other doctors before Dr. Rosenthal and none of them helped my condition. When I started care with Dr. Rosenthal, I began feeling better after just three weeks of treatment. After only sixteen visits, my back feels great and I am pain free! The quality of care and the amount of time that Dr. Rosenthal spends with me is his top priority. I would highly recommend any of my friends to come see Dr. Rosenthal. He is a great guy!"
- Caleb M.
---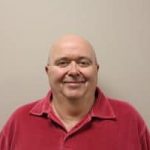 "I discovered Dr. Rosenthal from my daughter referring me to his office. I had a lower back problem, which gave much aggravation over the years.
Dr. Rosenthal has relieved my lower back pain, allowing me to walk better and more comfortably. Dr. Rosenthal's quality of care and his excellent Chiropractic manipulative treatments are what stands out for me. Anyone looking to get excellent Chiropractic care, I would tell them to see Dr. Rosenthal!"
- John D.
---
"I was referred to Dr. Rosenthal from my brother who is a patient of his. Dr. Rosenthal helped relieve the disc bulge I had in my lower back and torn rotator cuff. Within a few months of intense treatment, I am now back, working harder then ever. In my opinion, Dr. Rosenthal is the most down to earth physician. Dr. Rosenthal is very thorough with explaining your treatment plan, exercise routines, stretches etc. The staff makes you feel comfortable. His assistant Deb is the best! After thinking I would never be able to play baseball again due to my torn rotator cuff, within a few months I am back throwing! Thank you Dr. Rosenthal & staff!"
- Jordan M.
---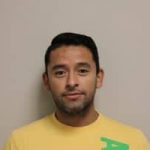 "A couple of years ago, I injured my back. It took me a couple of weeks before I decided to see Dr. Rosenthal, thinking it was going to go away on its own, it did not. Most of my back pain went away after the first therapy session. The only regret I have…not going to see him sooner. I did therapy for a few months. Not only did it help my back pain, but also I did not get a single migraine during therapy. After I finished treatments, the migraines were less intense and frequent.
I returned to Elite Chiropractic & Sports Care + Sports Care for preventative treatments because I was training for marathon. During one of my runs, I injured my ankle. The only reason I was able to run the entire marathon was because I received proper treatment at the right time.
The reason I returned to Elite Chiropractic & Sports Care + Sports Care was because I really like the way I was treated by Dr. Rosenthal and his staff. I receive great quality care, which is the main reason I have recommended him to friends. He is currently helping two of my coworkers."
- Jose R.
---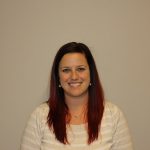 "After suffering with back pain for seven years and being placed on arthritis medication, I was able to stop my medication in as little as three months because of Dr. Rosenthal's adjustments & core exercises. Dr. Rosenthal really cares about his patients and makes you feel like a person, not just a patient. It makes it easier to work out and follow his treatment plan when you can tell he cares about you.
I like that Dr. Rosenthal designs workouts for you to do during your treatment session. It encourages the patient to workout to get better and also ensures we are doing the exercises correctly."
- Kaitlyn O.
---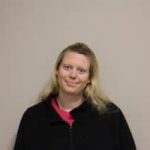 "I have been a patient of Dr. Randy Rosenthal for over a year now. Before my first visit, I had chronic neck, back, and hip pain. The pain would wake me in the middle of the night and have me rolling on the floor in the morning before I could even take my shower and start my day. I had migraine headaches that would last for days and interrupted my daily activities. I had problems with balance and would trip numerous times throughout my day and always feared my next fall. Over the years I was sent from doctor to doctor and I did the physical therapy thing, the steroid injections, and pain medication nothing seemed to work. I can honestly tell you I do not trust doctors. I am not large on taking medications, or undergo tests. So, I really had my doubts when I scheduled my first appointment with Dr. Randy. Making that appointment was the best thing I could have ever done! I am pain free! I walk better and have learned the exercises to continue improving my health. Overall, I feel like I was given my active lifestyle back. With all that said, Dr. Randy takes time to listen and is honest with you. He has a very quiet, calm and inviting office environment. Scheduling an appointment is easy and his office staff cares about you as much as Dr. Randy himself. I quickly learned that I was not just another patient with pain. Dr. Randy hears and pays close attention to details and encourages you to seek care when it is out of his scope of practice. Your health is his priority. My best piece of advice is when he tells you to stop your extracurricular activities for the first couple weeks, do it! (It will not kill you, trust me, I survived!)"
- Katie H
---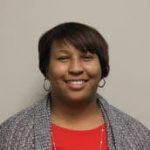 "I first began care at Elite Chiropractic & Sports Care + Sports Care because I would wake up in the morning with horrible lower back pain. My coworker was being treated by Dr. Rosenthal and referred me to his office. Since I began manipulation treatments with Dr. Rosenthal, I no longer have back pain. Dr. Rosenthal provides the best quality of care. He has great bedside manner and he thoroughly explains everything to you before care is given.
Dr. Rosenthal is an amazing doctor and he truly cares about your well-being."
- Linda N.
---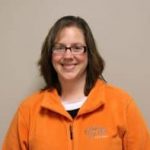 "I have known Dr. Randy Rosenthal since 2010. At the time, I was having problems with numbness in my right arm and severe headaches. I saw several doctors that were not able to tell me anything else to do to help my symptoms (other than surgery). So I decided to give chiropractic a chance to see if that would help.
At first, I saw several different chiropractors before I found Dr. Randy. He immediately diagnosed the condition of a reversed cervical curve, which was causing the pain down my arm. He took the time to explain my condition and what my treatment plan would be. Dr. Randy has a very gentle approach, when it comes to his adjusting techniques. He thoroughly explains what it does and how it will help your condition. He explained to me that he would not be able to fix the curve in my neck, but that he would be able to take away some of the everyday pain that I was having by helping me strengthen certain muscles.
I like how Dr. Randy provided me with exercises to help strengthen my spine. Not only did he perform the exercises, but also video recorded me doing them, so I could see myself performing them correctly.
I always refer everyone Dr. Randy that inquires about chiropractic care because he is the best! Dr. Randy is very kind and personable. His office is very neat and well maintained. He makes sure his office staff are top of the line and that they know how to help you. He is there to help everyone and work with anyone."
- Lisa S.
---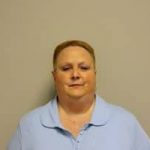 "I discovered Dr. Rosenthal from my daughter referring me to his office. I have a lower back and hip problem. Since I started seeing Dr. Rosenthal, I have little to no pain and can walk much better. The quality of care Dr. Rosenthal gives me is outstanding as well as the manipulation treatments that he does. He spends time with you and listens intently to what you are telling him. Dr. Rosenthal is an outstanding Chiropractor!"
- Mary D.
---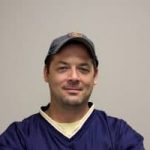 "I have been a patient of Dr. Rosenthal's for a few years and he definitely cares about his patients. Dr. Rosenthal is very knowledgeable when it comes to preventing, as well as treating injuries. I first saw Dr. Randy for a lower back strain. Once my condition was better, I thought I was finished with treatment. I was definitely wrong, since Dr. Randy proceeded to give me stretches and exercises as a prevention of reinjuring myself. Granted, I do not always follow through with the regimen, so about 9 months to a year, I get injured again and called Dr. Randy, which I was immediately seen and fixed. He of course gives me a look and tells me how to prevent this injury from reoccurring, but of course I follow through and then slack off. I have recommended Dr. Randy to fellow co-workers, as well as friends and would suggest anyone looking for pain relief to give him and his staff a chance."
- Mike S
---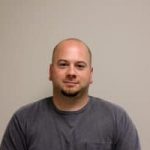 "I've been going to Dr. Rosenthal for over 2 years now and WOW, what a difference from the other chiropractor's I have seen before. Dr. Randy truly cares about his patients and makes you feel like your are not just a patient to him, but also a friend. My previous chiropractor seemed to just want to keep me coming back regardless if I needed to or not. They would just rush me in and out. That is not the case with Dr. Randy. He takes the time to talk and see how he can help, and is very knowledgeable of the body and its functions. I recently had a nagging pain in my knee and Dr. Randy checked me out and knew exactly how to treat it. Within a couple visits the pain was gone! Elite Chiropractic & Sports Care + Sports Care offers many services, but I go mainly for alignments. I have also done his weight loss/core strengthening program and really benefited from it. I highly recommend this, especially if you do not have the time to spend hours at the gym. He will definitely put you to work! So do your body a favor and give Elite Chiropractic & Sports Care + Sports Care a try, and I guarantee you will be glad you did."
- Vince A.
OFFICE HOURS
---
Monday
8:00am - 6:30pm
---
Tuesday
Closed
---
Wednesday
8:00am - 6:30pm
---
Thursday
8:00am - 6:30pm
---
Friday
Closed
---
Saturday & Sunday
Closed
Elite Chiropractic & Sports Care
2166 45th Street
Highland, IN 46322
Located within Port de L'eau Plaza
(219) 227-8927