Chiropractor Randy Rosenthal D.C.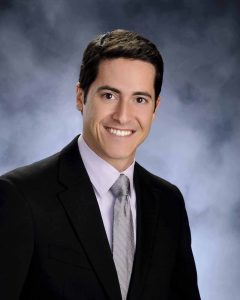 Dr. Randy Rosenthal's passion provides opportunity to develop extraordinary health and wellness through chiropractic care.
Born and raised in Michigan, Dr. Randy Rosenthal completed his undergraduate studies with a Bachelor of Science in Kinesiology at Michigan State University in East Lansing, MI. Upon graduation he relocated to Chicago, IL to earn his Doctorate in Chiropractic at National University of Health Sciences in Lombard, IL. Dr. Rosenthal completed a preceptorship in Chicago, IL before establishing himself in Munster, IN.
Dr. Randy Rosenthal's great ambition is helping others.
As an active person heavily involved in sports, he was faced with many injuries. Through chiropractic care, he experienced advanced healing with decreased rehabilitation time. This enabled him to continue his active lifestyle.
Dr. Randy Rosenthal's continuing commitment gives patients the latest natural healthcare.
He frequently attends post-graduate seminars on various topics. Dr. Rosenthal is a certified PGA and LPGA accredited Golf Fitness Instructor (Titleist Performance Institute) and an active member of: American Chiropractic Association, Illinois Chiropractic Society and Indiana Chiropractic Society.
OFFICE HOURS
---
Monday
8:00am - 6:30pm
---
Tuesday
Closed
---
Wednesday
8:00am - 6:30pm
---
Thursday
8:00am - 6:30pm
---
Friday
Closed
---
Saturday & Sunday
Closed
Elite Chiropractic & Sports Care
2166 45th Street
Highland, IN 46322
Located within Port de L'eau Plaza
(219) 227-8927